Home
DOUBLE REED PLATES CUSTOM HARMONICAS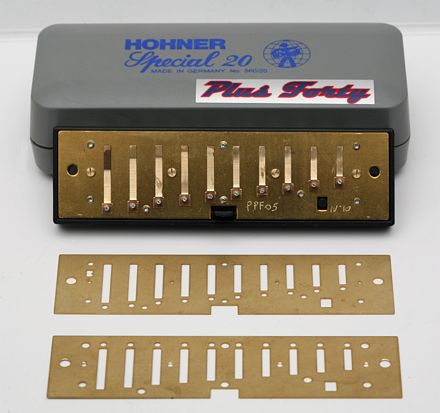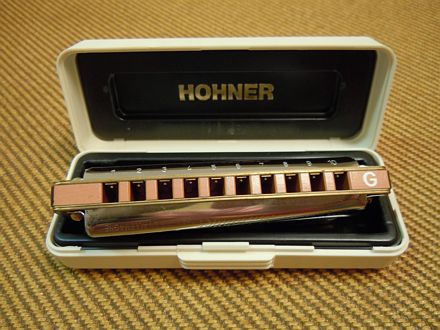 HERE A KINYA POLLARD ( THE HARPSMITH) REVIEW
Plunz Special Harp was created with the intention of offering every harmonica player the best selection worldwide, either importing or distributing diatonic and chromatic harmonicas produced by makes such as WELTMEISTER and HOHNER original spare parts.
To satisfy even the most demanding players, we also manufacture:
CUSTOM HARMONICAS: assembled with our combs and the reed plates of the most famous makes.
They are available in all major and minor keys and in the special tunings versions if requested.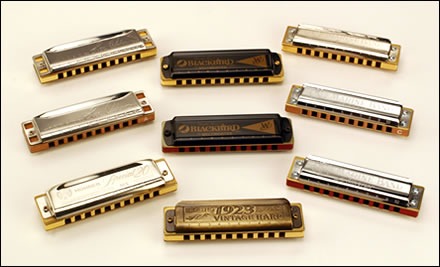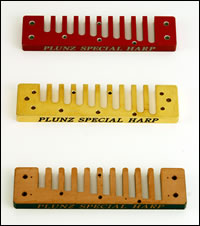 COMBS: in aluminium and brass gold plated, perfectly and easily interchangeable with the most famous models produced by HERING,WELTMEISTER, HOHNER, LEE OSKAR, TOMBO and SUZUKI.
We also customize wooden harmonica combs of the best quality and makes, and we can assemble any kind of reed plates on them.
We customize, replace single reeds, retune and repair any kind of diatonic harmonica.
We've been selling vintage microphones, elements, connectors, adaptors and tweed cables for a long time.